We specialise in creating sustainable and environmentally conscious homes
At Eco-Haus Australia we aim to use the best combination of locally sourced, recycled and premium products to suit each client. We focus on minimising embodied energy as well as our overall impact on the environment and our quality workmanship means we create buildings to last. We provide an honest, reliable and personal service, placing a high value on effective communication throughout the building process.
We pride ourselves on creating homes that work with the environment and that utilise passive solar design features.  We always recommend using materials that are endemic to the area as these materials naturally perform the best. We avoid use of exotic timbers that are not supplied through chain of custody certification, instead encouraging the choice of Australian timbers that are sustainably forested.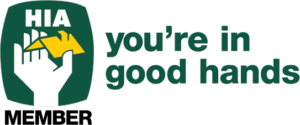 Eco-Haus Australia is a family owned building business based on the Sunshine Coast that focuses on sustainability and environmentally friendly practices.  The owner Kristiaan is a qualified carpenter by trade with 15 years in the industry, and is on hand through every stage of the building process.  His wife Jessie has a background in construction administration and provides the office support.  They are both currently studying permaculture and intend to incorporate this design principal in to future projects.
Our goal is to incorporate our passion for the environment with our passion for quality workmanship. We do this to encourage others and promote awareness of some of the imbalances in the current system. Promoting the use of renewable materials from sustainably managed forests will ensure a better world for our future generations.
We are happy to answer all direct enquiries – we're equipped to help whether you have existing plans or are starting from scratch.  Please send us a message below or email directly to hello@eco-hausaustralia.com.au so that we can discuss your project.